eClinicalWorks Version 12 – New Features and Major Changes
In today's evolving healthcare landscape, it is essential for medical professionals to keep pace with the latest advances in technology. If you have  read our eClinicalWorks Tips and Tricks guide then you'll will certainly like some of the new features.
eClinicalWorks Version 12 upgrades and features offer a cutting-edge solution to improve patient care management. These new tools provide healthcare providers with greater efficiency and streamlined processes, resulting in better outcomes for patients.
The upgraded version of eClinicalWorks offers a range of enhanced features such as:
With these powerful additions to their arsenal of resources, medical professionals can confidently deliver the highest quality of care for their patients.
The newly released floating toolbar feature in eClinicalWorks Version 12 is a real game changer in terms of user experience. This invaluable resource gives users access to critical information such as HPI, Labs/DI/Procedures and patient documents without having to switch between screens or windows – making navigation and data entry more efficient than ever before!
Not only does the floating toolbar enable you to transition between windows with just a click, but it also reduces mouse clicks and increases efficiency. Furthermore, this type of toolbar offers expedited access to patient information as well as other essential components of charting systems.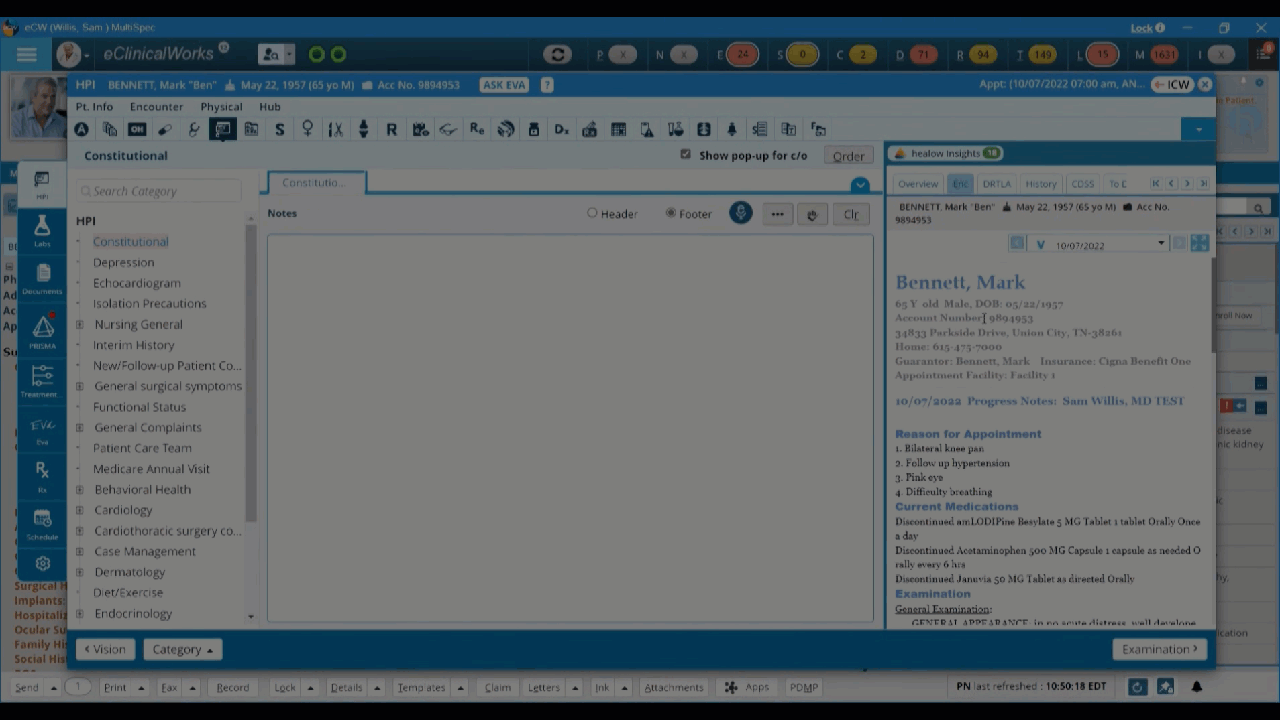 Here a list of areas you can access using the Floating Toolbar; without having to close your current window:
HPI
Labs
Documents
PRISMA
Treatment Timeline
Eva
RX
Schedule
Through PRISMA, eClinicalWorks' health information search engine, healthcare providers can now gain a more exhaustive understanding of their patient's medical history to help shape better care plans. Value-based improvements have been included in the upgrade so that providers are able to quickly and easily locate, review and evaluate patients' health records from multiple sources – making decisions based on an extensive overview with greater ease than ever before!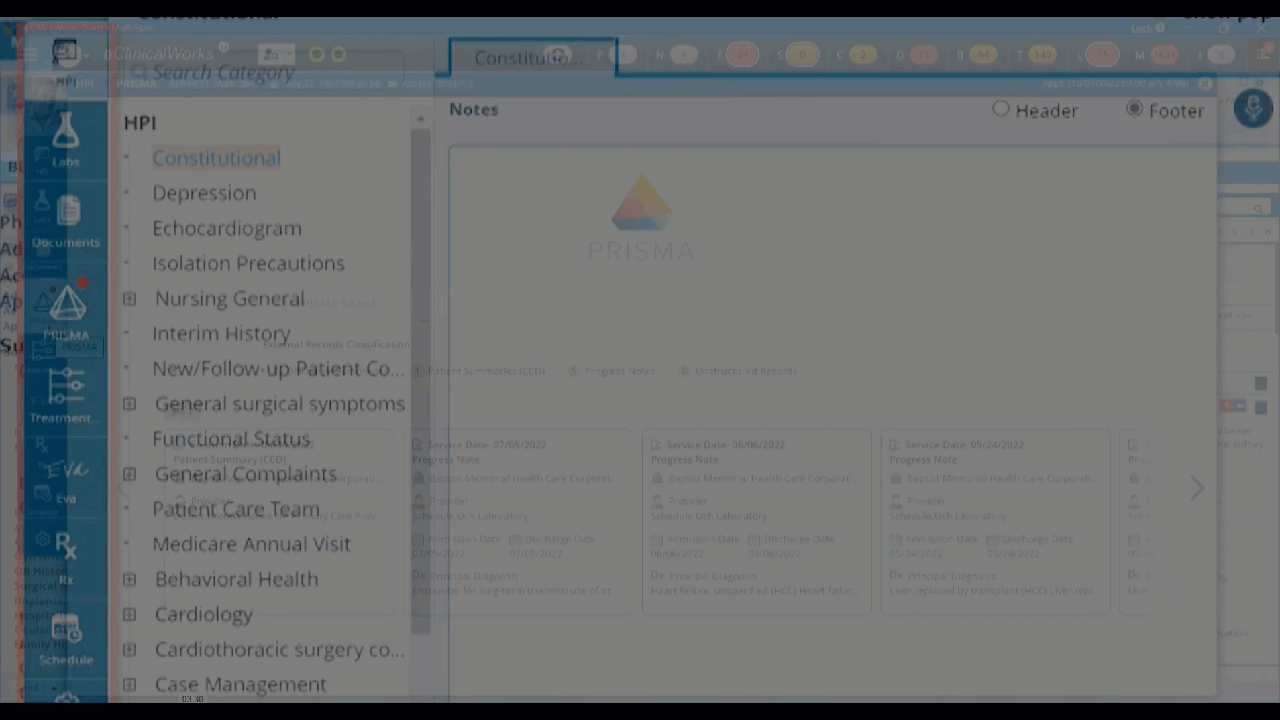 eClinicalWorks is continuously improving the suite of Healow products. These new products include healow Sign, healow Survey, and healow Chatbot – Giving more access and control to the patients.
healow Sign allows for the completion of all paperwork and documents electronically, making it easier to access medical records and make medical decisions.
healow Survey is an automated survey platform that helps improve patient care by collecting real-time patient feedback.
Lastly, healow Chatbot provides an interactive way for patients to interact with the healthcare provider, getting answers to their questions quickly and conveniently. Patients can schedule appointments, help reset their portal password, pay bills, inquire about labs result completion, and much more. It can do all this so your staff can concrete on more important tasks like providing care.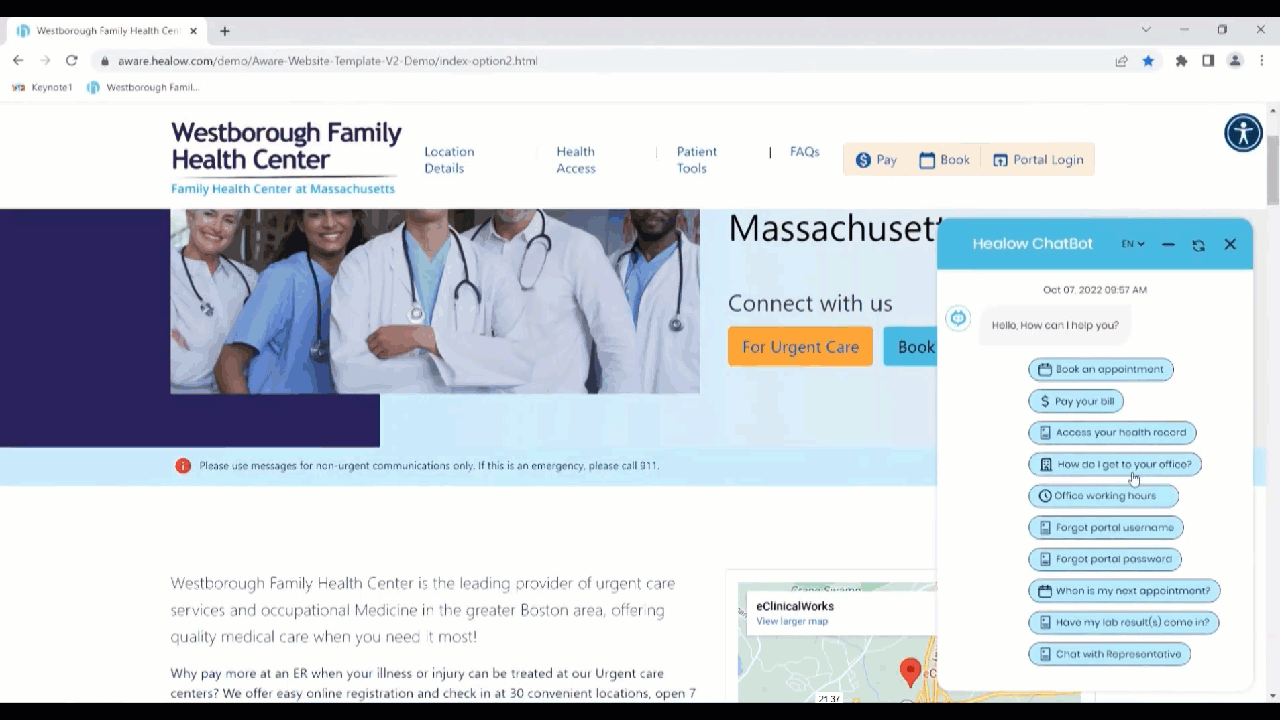 Pre-Visit
Planning Module
Healow enhancement has made it possible for healthcare providers to efficiently plan, manage and communicate with patients prior to their visit. Through the Pre-visit Planning Module, users can address care gaps, prepare medical histories, and much more. Users are able to prep charts and to add item to a To Do bucket.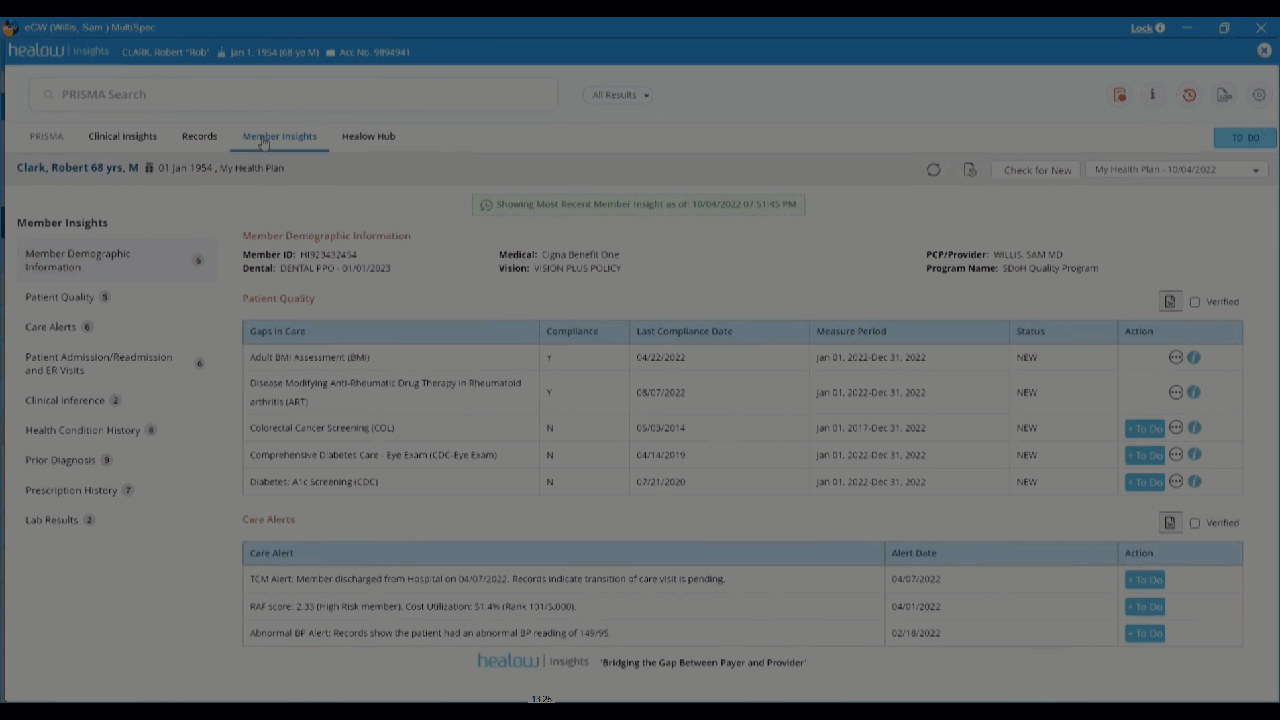 Look up and assign tasks to users with the @ symbol using the Assigned To feature. This allows you to assign tasks to users based on their name. This is an easy way to assign and reassign task and makes it easier make sure the right people have eye on your patients.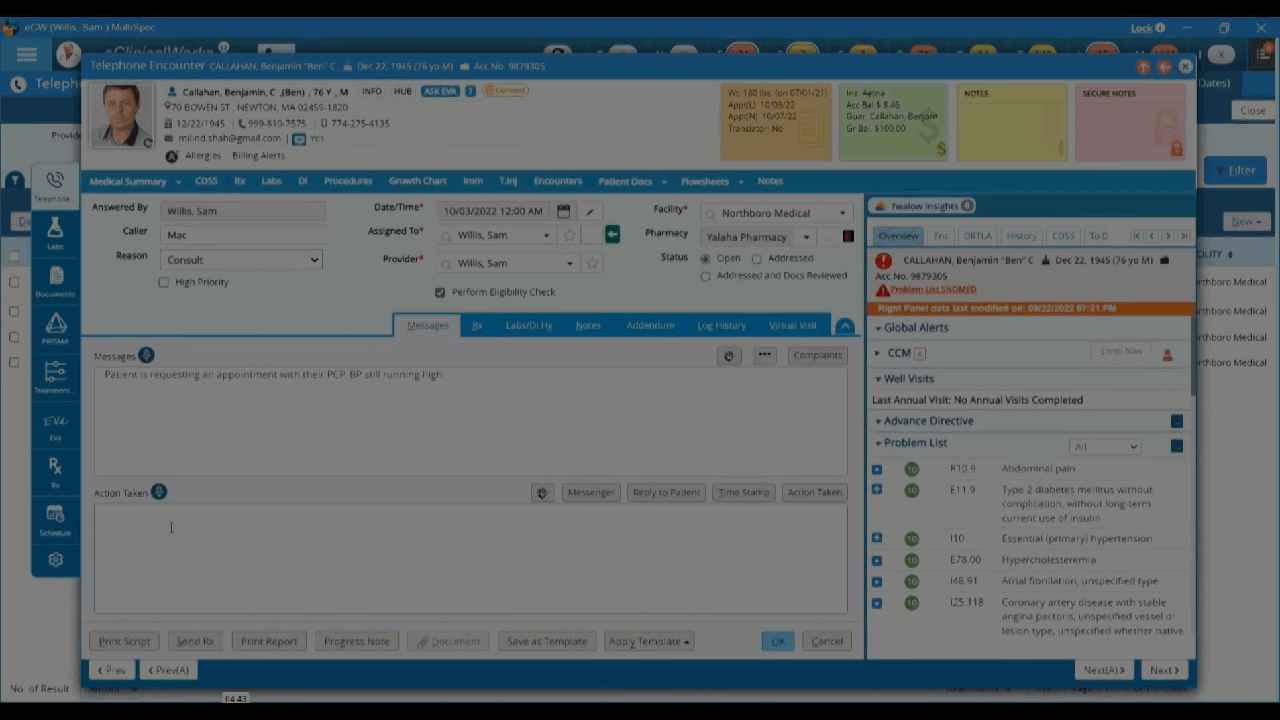 eClinicalWorks Version 12 has Revamped their macros to  make it more efficient and user friendly. With their Smart Macros/Keywords, you can save time while typing in your clinical notes by selecting from an extensive library of pre-installed words and phrases. You can also create your own custom macros for frequently used terms or to speed up routine tasks. It's a great way to automate tedious data entry tasks and reduce manual data entry errors.
By typing [ .? ] users can view the entire directory of smart macros and keywords. No more trying to remember hundred of macros!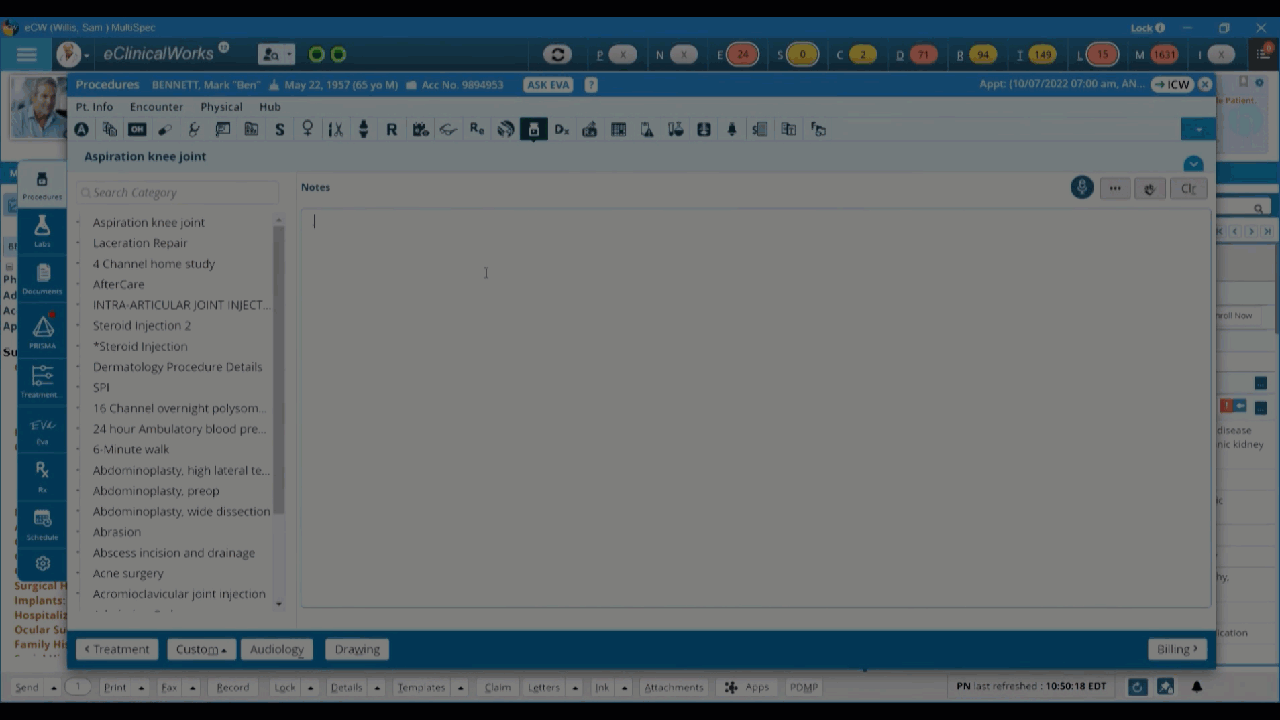 New jelly bean in the bottom left hand corner of the progress note. It has a numeric value in it and once you click it you'll see all the medications, labs, and Immunizations orders and their progress indicated in the jelly beans.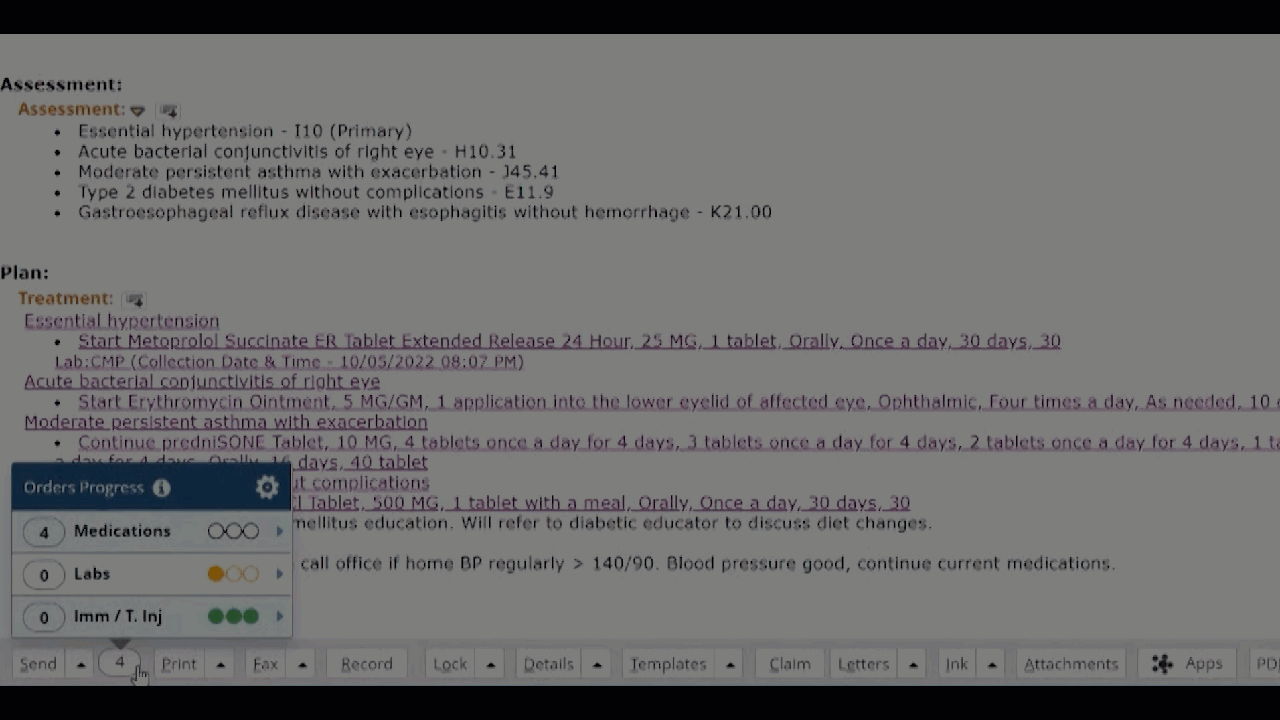 About eClinicalWorks
eClinicalWorks began its journey in 1999, with the mission to revolutionize paper charts for ambulatory practices into digital records. Nowadays, we are at the forefront of innovation and have become a leader when it comes to cloud-based solutions regarding Electronic Health Records and Practice Management. eClinicalWorks provides exceptional assistance to medical specialists, urgent care facilities, health centers as well as hospital systems so they can effectively manage their revenue cycle, patient relationships and Population Health objectives.
Does the switch to eClinicalWorks Version 12 make you nervous?
Are you an eClinicalWorks user anxious about upgrading to the eClinicalWorks Version 12 new release? Afya IT Solutions is here to help! Our team of expert eCW trainers are available for remote or onsite training.
We understand the importance of efficiency and streamlining patient care processes, which is why we are committed to providing the highest quality of training on eClinicalWorks Version 12 upgrades and features. Our trainers will ensure that your practice is up-to-date with the latest enhancements such as a floating toolbar, PRISMA updates, Healow Features, pre-visit planning module, @mentions, smart macros/keywords and Progress Note Jellybeans.
We understand that access to top-notch training is essential for existing users to get the most out of eClinicalWorks Version 12. Our goal is to make sure your practice has a full understanding of these new features and can take advantage of their benefits.
Our team of trainers have years of experience in the healthcare IT industry and are passionate about helping practices make the most of their eClinicalWorks system. Whether you need remote or onsite training, Afya IT Solutions is here to help.
Don't wait another minute – upgrade to eClinicalWorks Version 12 with confidence knowing that Afya IT Solutions has your back!
Contact us today for more information about our expert training services.